You might be on the JOG access list; log-in to check
---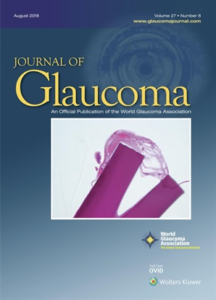 The Journal of Glaucoma (JOG) is the official journal of the World Glaucoma Association (WGA).
The Journal of Glaucoma is the world's premier scientific journal for glaucoma research, devoted to new fundamental understandings, innovations in diagnosis and technology, and advancements in glaucoma medical and surgical care. The Journal of Glaucoma is the only scientific journal dedicated to the field of glaucoma that is both indexed and has an impact factor.
New papers appear online within 72 hours of acceptance.
Enjoy free access to the Journal of Glaucoma through your WGA#One account and stay abreast of best practices in glaucoma and the latest developments in the field.

---
Paper of the Month
Every month the WGA Associate Advisory Board selects the Paper of the Month. Watch all the Paper of the Month videos here!
---