The WGA Global Webinar series returns on Saturday, October 9. Mark your calendar as we dive into the best of trailblazing glaucoma research.
WGC-2021: Going Deeper
The 6th webinar will feature the very best of WGC-2021, with new discussions going deeper into these topics:
Is Normal Tension Glaucoma a separate entity from Primary Open Angle Glaucoma?
NTG: blame it on your parents (and their genes)
Myopic optic neuropathy or GON?
Clinical relevance of 24 hs IOP monitoring
How glaucoma affects patients
Early lens extraction in PAC/PACG after/without LPI
👉 Register now!
Download the program
Join us at prime time
The free webinar will be broadcasted 4 times on Saturday, October 9, 2021: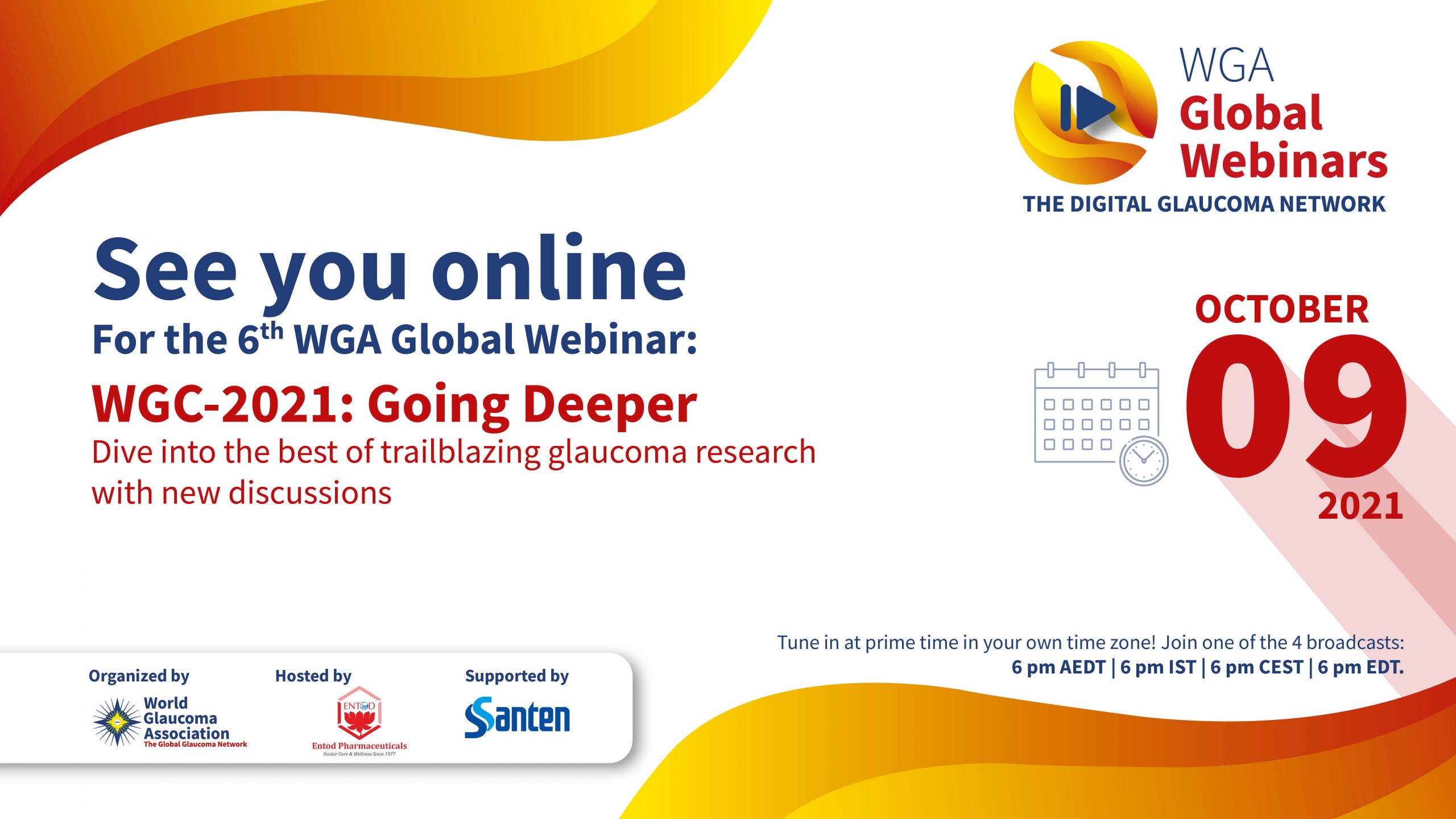 About the Global Webinars
The World Glaucoma Association launched the Global Webinar series in 2020, offering free high-quality education to the entire glaucoma community. The purpose of this initiative is to bring the entire glaucoma network together, facilitating the exchange of scientific knowledge and expertise.
Access the recordings directly through the button on the right. All recordings are accessible with a (free) WGA#One account.