NEW: Patient Education Website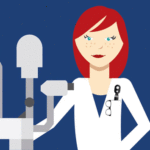 Glaucoma information for the general public, patients and their relatives
Looking for a trusted website with insights on glaucoma such as who is at risk, what are the symptoms and how glaucoma can be treated? The latest addition to the WGA knowledge platform is www.glaucomapatients.org.
A website with un-biased information about glaucoma, using easy accessible language in a user-friendly platform.
---
Latest News
Join us to celebrate the World Glaucoma Week!!! 

What is Glaucoma? 
Glaucoma is an eye disease that causes the pressure in the eye 👁 to go high and damages the optic nerve and causes eye vision loss and blindness. 

Glaucoma is the second leading cause of blindness in the world, according to the World Health Organization.

After cataracts, glaucoma is the leading cause of blindness among Africans. 

Blindness from glaucoma is 6 to 8 times more common in African Americans than Caucasians.

The most common form, open-angle glaucoma, accounts for 19% of all blindness among Africans compared to 6% in Caucasians. 

Other high-risk groups include: people over 60, family members of those already diagnosed, diabetics, and people who are severely nearsighted.

Estimates put the total number of suspected cases of glaucoma at over 60 million worldwide. 

Not to worry. We are opening one of the biggest Eye Care department in the zone in our hospital. You can now walk in for your free glaucoma checks and eye screening. ... See MoreSee Less
Load more
WGA Newsletter
Don't miss any WGA news! Subscribe now to the WGA newsletter to stay up to date with all WGA activities.
Subscribe