The ICO-World Glaucoma Association Three Month Fellowship Program is organized to help promising young ophthalmologists from developing countries improve their practical skills and broaden their perspectives of ophthalmology and glaucoma.
WGA remains committed to giving young ophthalmologists from Sub-Saharan Africa the opportunity to expand knowledge and skills in several subspecialties in ophthalmology. That is why we continued with the program for E-Congress in 2021: Beyond Borders. We are proud to introduce the 2021 Fellows to you, together with a testimonial about their experience.
---
WGC-2021 Spotlight on Africa
---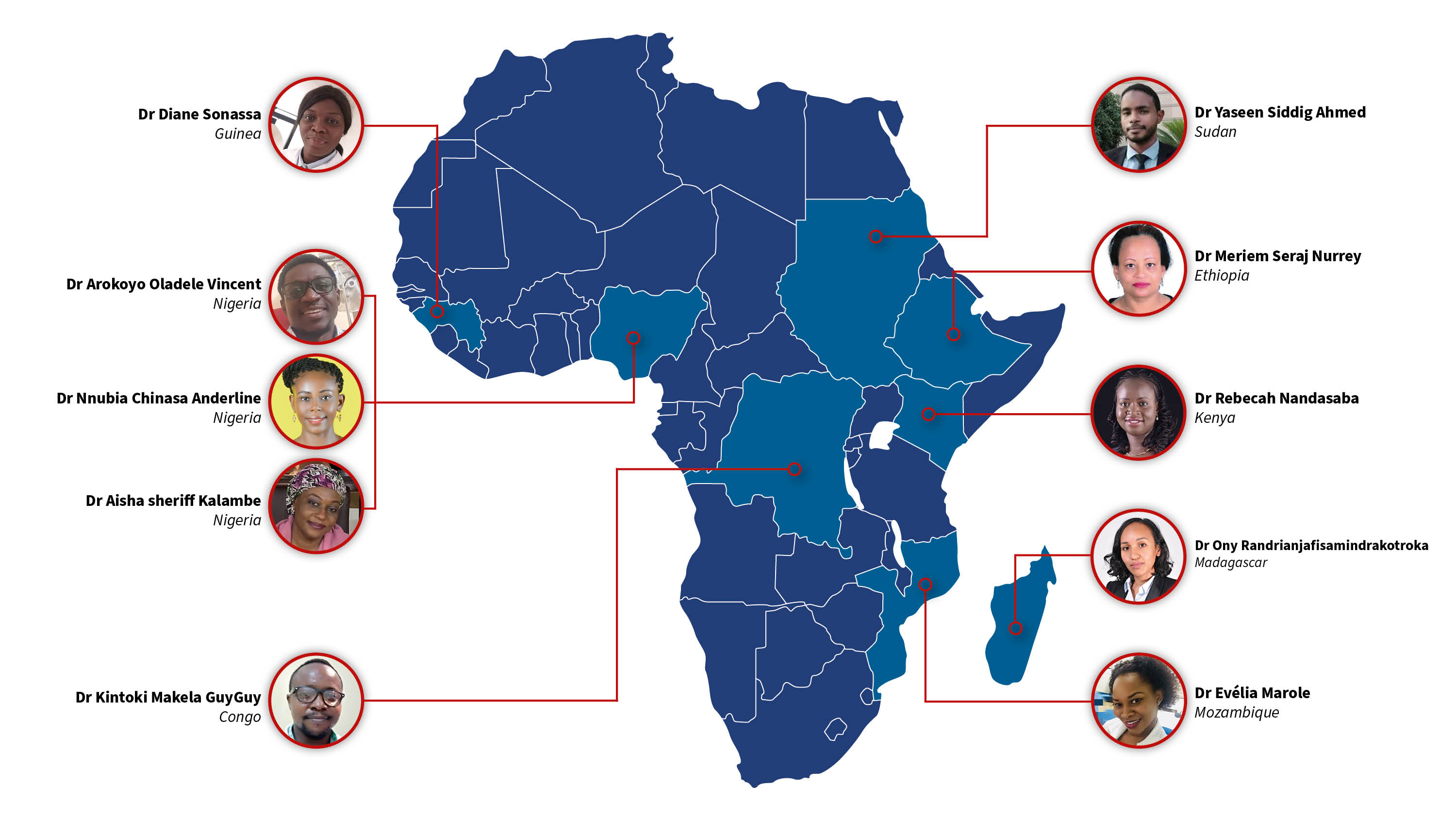 ---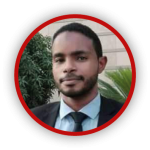 Dr Yaseen Siddig Ahmed, Sudan
Specialist at Dongola eye hospital in the northern state Sudan, Fellow of the International Council of Ophthalmology.
I had been awarded the degree of clinical MD in ophthalmology in January 2018. I am interested in the anterior segment and glaucoma, I participated in free cataract surgery camps inside and outside the country. In October 2018 I did phaco fellowship at Mahatme eye hospital.
The hospital I am working in is located in Northern Sudan. The state has an area of 348,765 km² and an estimated population of 833,743. The ophthalmology services are delivered by only five ophthalmologists, none of them has sub-specialty training.
I believe this fellowship represents a great opportunity to help me to improve my knowledge, gain new skills, introduce new techniques and up-to-date management in glaucoma. I will be able to introduce new modalities and increase the options of treatment for our patients.
Host institution: University of Tokyo, Tokyo
Supervisor: Dr Makoto Aihara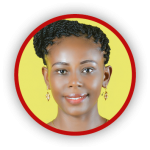 Dr Nnubia Chinasa Anderline, Nigeria
Dr Nnubia Chinasa Anderline is a young vibrant Ophthalmologist with a special interest in glaucoma subspecialty and has published in various renowned journals. She completed her residency training at Nnamdi Azikiwe University Teaching Hospital, Anambra State, Nigeria. She is a fellow of the National Postgraduate Medical College of Nigeria (NPMCN) and is currently working at Guinness Eye Centre, Onitsha, Nigeria. She has participated in glaucoma sensitization and free screening programs.
She is happily married with children. She enjoys spending time with family and visiting new places.
Host institution: Oita University, Oita
Supervisor: Dr Toshiaki Kubota 
---
Dr Kintoki Makela, GuyGuy, Congo
Dr Kintoki is married and has one son. He is an Ophthalmologist at Masina Eye Centre/Centre Ophtalmologique de Masina (COM) in Kinshasa. He is also coordinator of training at Centre de formation ophtalmologique d'Afrique centrale (CFOAC). He is involved in cataract surgery training for residents from the University of Kinshasa and in glaucoma clinic at COM. He was a resident in ophthalmology from Mbarara University of Science and Technology in Uganda.  During his last year of residency, he had an opportunity to attend a simulated trabeculectomy training course in Cape Town which was supervised by Dr William Dean.
"Glaucoma is definitely a public health problem in our community. Screening, monitoring, and ophthalmic management of glaucoma remain a big challenge for our Eye Hospital. I believe that ICO-WGA Fellowship will help me to meet this challenge.
I would like to thank WGA/ICO for giving me this opportunity and for supporting Sub-Saharan African countries to improve the care of patients."
Host institution: Tokai University, Kanagawa
Supervisor: Dr Yasuyuki Suzuki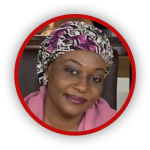 Dr Aisha sheriff Kalambe, Nigeria
My name is Aisha sheriff Kalambe, from the North Eastern part of Nigeria. I lived my early years and began my early education in Lagos Nigeria, then attended secondary (high) school at a public college in the north central, (FGGC Bwari) Abuja. My MBBS certificate was obtained from the University of Maiduguri, in North-Eastern Nigeria in 2006. My residency training in ophthalmology from 2013-2019 was at the University of Abuja Teaching Hospital Gwagwalada, Abuja.
As a child, I watched my grandparents, several uncles, and aunts lose vision, not understanding why at the time but knowing I wanted to make it stop. As a fellow, I now understand the magnitude of this condition in my country, the huge negative impact on life and the economy. Most especially the huge vacuum that needs to be filled in terms of awareness, screening, diagnosis, and management options for glaucoma.
My fellowship of the West African college of surgeons (2019) and this amazing opportunity is literally a dream come true, a fulfillment of a war I mean to fight against glaucoma to bring hope and endless possibilities to us, as a people and a nation.
Host institution: Shimane University, Shimane
Supervisor: Dr Masaki Tanito
---
Dr Evélia Marole, Mozambique
Evélia Marole is a 39-year-old consultant ophthalmologist at Dr. Agarwal's Eye Hospital in Beira- Mozambique.
She worked in a rural district for almost 3 years as a generalist doctor and was involved with public health before the residency program.
She is a member of the Mozambique Ophthalmology Council (MOC), International Ophthalmology Council (ICO), and African Ophthalmology Council (AOC); she is a fellow from the Leadership Development Program class (LDP class 2017-2019) held by AOC in conjunction with ICO. Evélia's main interests are cataract and glaucoma, two diseases that affect most of the population of her country.
She has a passion for music and life.
Host institution: Jikei University, Tokyo
Supervisor: Dr Tadashi Nakano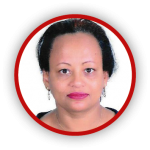 Dr Meriem Seraj Nurrey, Ethiopia
I am Dr. Meriem Seraj Nurrey, from Addis Ababa, Ethiopia. I was born November 21st, 1972 in Addis in a family of 6 with 3 siblings. I had my elementary and high school education in Addis in 1990. I joined Addis Ababa University medical school and graduated in 1997.
After working for almost 2 and half years in rural areas and in Addis I got the opportunity of an ophthalmology residency program at Addis Ababa University, Minilik hospital. I graduated in 2005 and worked in different hospitals and eye clinics. Currently, I am working at Signum Vitae eye clinic as an ophthalmic surgeon.
Host institution: Kitasato University, Kanagawa
Supervisor: Dr Nobuyuki Shoji
---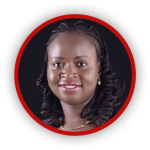 Dr Rebecah Nandasaba, Kenya
I am a consultant ophthalmologist based at the Kenyatta National Hospital, Nairobi, the largest referral hospital in Kenya. I am charged with running the Glaucoma and anterior segment clinics and also participate in teaching post-graduate students from the University of Nairobi undertaking their Masters training in Ophthalmology. I graduated with my Master of Medicine, Ophthalmology from the University of Nairobi in 2016 after which I worked as an ophthalmologist in a rural town in Kenya, Nyahururu for two years and later, in 2019, appointed to work at the National referral hospital.
I am also a fellow of the College of Ophthalmology of Eastern, Central and Southern Africa (COECSA) and a member of the Ophthalmological Society of Kenya.
My heart beats for health and fitness as well and currently I walk at least 6 kilometers four days a week together with observing a healthy diet. I happen to be an avid reader too and enjoy various genres of literature.
I look forward to the ICO-WGA Glaucoma fellowship as it will equip me with skills that will enable me to join hands with the current four Glaucoma specialists in Kenya and, together, continue to ensure we deliver the best possible glaucoma care to our patients and build Ophthalmology services even further.
Host institution: University of Yamanashi , Yamanashi
Supervisor: Dr Kenji Kashiwagi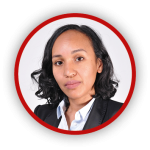 Dr Ony Randrianjafisamindrakotroka, Madagascar
I am Dr Ony Randrianjafisamindrakotroka from Madagascar. I was born in 1986. I am married and a happy mother. I completed my Residency in Antananarivo Faculty of Medicine in 2016. I am working as an Ophthalmologist at Antananarivo University Hospital. I am a member of the Malagasy Society of Ophthalmology (SMO).
With a population of more than 25 million people, Madagascar has no specialist in glaucoma yet. I am committed to addressing that and therefore enhance eye care services in my home hospital and my country.
I have started free glaucoma screening last year (2020) and have noticed that glaucoma prevalence was significant among my patients. Much remains to be done in Madagascar. I am so thankful for this opportunity given to me to further my knowledge in the field of Glaucoma. I am totally convinced that this experience would be beneficial for both my country and me.
Host institution: Kanazawa University, Kanazawa
Supervisor: Dr Kazuhisa Sugiyama
---
Dr Diane Sonassa, Guinea
I am Sonassa DIANE from Guinea, married and mother of a 3-year-old daughter.
I am an Ophthalmologist by training and profession, currently working at the medical office of ophthalmology. I work at Guinean-Tunisian ophthalmology center as well and at the application center for the diploma of specialized studies in ophthalmology (CADESO) at Donka University hospital center in the Republic of Guinea.
I am an Assistant at the Faculty of Health Sciences and Techniques of Gamal Abdel Nasser University in the Republic of Guinea and Secretary-General of the Guinean Society of Ophthalmology (SGO). I am also President of the Vision for all-Guinea Foundation, whose objective is to promote eye health for the most disadvantaged and mainly targeted on the early detection of glaucoma, cataracts surgery in Guinea.
I embraced Ophthalmology out of a pressing need for specialists in my country after a survey at the Ministry of Health and Public Hygiene in 2012 at the end of my University studies of Medicine in Algeria, a specialty that I live today with love and passion.
I love travel and new discoveries.
It is a privilege and an immense joy to be awarded as a Fellow of the International Council of Ophthalmology-World Glaucoma Association.
Host institution: Hiroshima University, Hiroshima
Supervisor: Dr Yoshiaki Kiuchi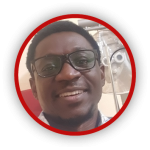 Dr Arokoyo Oladele Vincent, Nigeria
Dr Arokoyo Oladele Vincent is a consultant ophthalmologist and head of the Ophthalmology Department at Federal Medical Centre Gusau, Zamfara state in northwestern Nigeria. He is a fellow of the West African College of Surgeons, having completed residency training in ophthalmology in 2014.
He is passionate about community outreaches and regularly participates in eye camps where cataract surgeries are done in the community at no direct cost to the beneficiaries. Dr Arokoyo has taken a special interest in Glaucoma due to the high burden of blindness caused by glaucoma in Nigeria. He hopes this experience would better equip him in the management of his glaucoma patients.
He loves swimming, playing tennis, and listening to Nigerian afrobeat songs. He is married and blessed with two kids.
Host institution: Niigata University, Niigata
Supervisor: Dr Takeo Fukuchi   
---
Fellowship Program 2021 supported by

Novartis had no influence on the selection process, nor to which fellow their support would be assigned to.