The ICO-World Glaucoma Association Three Month Fellowship Program is organized to help promising young ophthalmologists from developing countries improve their practical skills and broaden their perspectives of ophthalmology.
WGA stays committed to giving young ophthalmologists from Sub-Saharan Africa the opportunity to expand knowledge and skills in several subspecialties in ophthalmology. That is why we continue with the program for 2019: attendance of WGC-2019 in Melbourne, Australia, and 3 months of training at an Australian institute. We are proud to introduce the 2019 Fellows to you.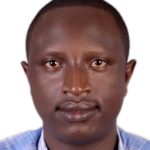 Dr Bigirimana Deus, Burundi
I was born on the 8th of August 1983, in a family of five children. After my secondary school, I got an Algerian scholarship to continue medical studies. From 2012 to March 2017, I was a resident in ophthalmology and a humanitarian in Doctors of the World France, Algeria mission. Since May 2017, I am working in Burundi at KIRA HOSPITAL and in the Burundi child EYE Health Tertiary Facility University Hospital of Kamenge. I am also the president of scientific committee in the Burundi ophthalmology society. I am married and father of a 2 year old son.
Host institute: Royal Victorian Eye and Ear Hospital, Melbourne
Supervisor: Dr Catherine Green
---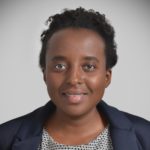 Dr Faith Vata Masila, Kenya
Dr Faith Vata Masila is a consultant ophthalmologist and eye unit lead at PCEA Kikuyu Hospital. She is a part-time lecturer in ophthalmology at Kenyatta University. She is a fellow of the College of Ophthalmology of Eastern, Central and Southern Africa (COECSA) and a member of the Glaucoma Society of Kenya. She has published in the Journal of Ophthalmology of Eastern, Central and Southern Africa (JOECSA). Her main interests are in glaucoma and neuro-ophthalmology. She lives with her family in Nairobi, Kenya. She is an avid lover of nature and enjoys meeting new people and visiting different places.
Host institute: Westmead Hospital, Sydney
Supervisor: A/Prof Andrew White
---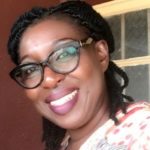 Dr Jagun Omodele Oluwayemisi, Nigeria
Dr Jagun Omodele Oluwayemisi is a Consultant Ophthalmologist and Lecturer at Babcock University Teaching Hospital, Ilishan-Remo, Ogun State Nigeria. Over the last 3 years, she has been involved in different levels of eye care and noticed a steady increase in the prevalence of Glaucoma with over 50 % of patients presenting with advance/end stage disease. She has also encouraged free basic eye screening/referrals for first degree relatives of indigent Glaucoma patients as part of several organized community medical outreaches so as to reduce blindness from Glaucoma. She loves inspirational music and is happily married with children.
Host institute: Lion's Eye Institute/Royal Perth, Perth
Supervisor: Prof Bill Morgan
---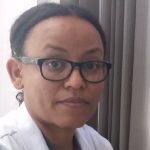 Dr Lemlem Tamrat, Ethiopia
I'm Lemlem Tamrat, a 37 years old mother of Two from Ethiopia. I graduated from Jimma University as an Ophthalmologist in January 2012 and I'm currently working as an Assistant Professor of Ophthalmology at Saint Paul's Hospital Mellinium Medical College as of March 2012 .There are few glaucomatologists for more than 100 million people of Ethiopia. It is my dream to build my career in this field of Ophthalmology to provide care for my patients and to share my knowledge for residents and medical students. In this regard I want to thank ICO and the World Glaucoma Association for giving me such an opportunity.
Host institute: Flinders Hospital, Adelaide
Supervisor: Prof Jamie Craig
---
Dr Mohamed Elamin Abdelmoneim Elamin Mohamed, Sudan
Dr Elamin Mohamed Graduated from the University of Khartoum, Faculty of Medicine and completed a Residency in Ophthalmology at Board Certified Hospitals of Sudan Medical Specialization Board. He works as an ophthalmologist at Makkah Eye Complex, Department of Glaucoma, Khartoum, Sudan. He also participated in the Eradication of Trachoma Program in Sudan. He is currently involved in teaching Ophthalmology Registrars and Ophthalmology Technicians and is actively participating in Free Cataract Surgery Camps in Sudan and Africa.
Host institute: Sydney Eye Hospital, Sydney
Supervisor: Prof Ivan Goldberg